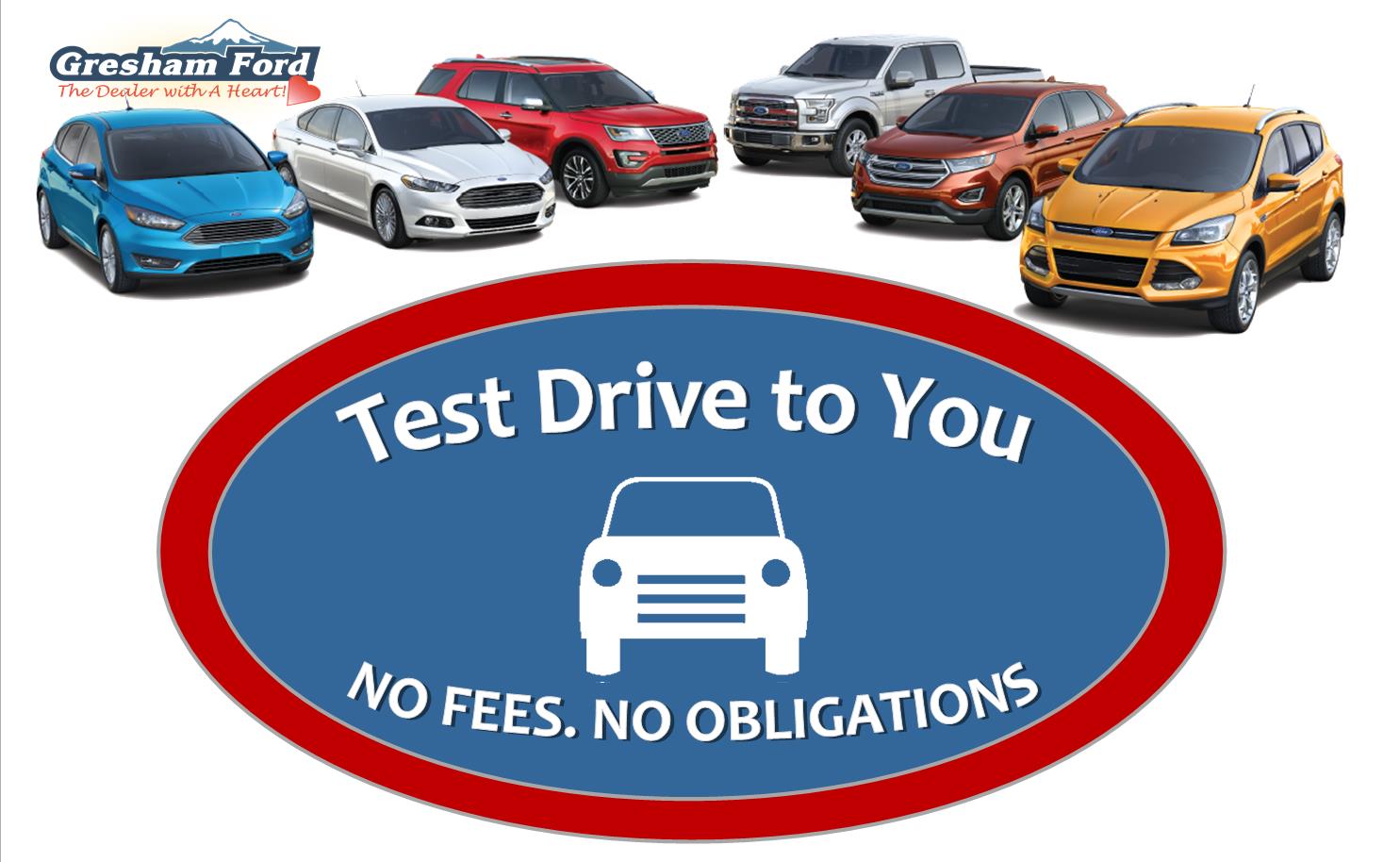 Get the effortless test drive you really want.  We work around your schedule and bring your choice vehicle to your home or work.  We know that you're busy with family and work commitments.  #GreshamFord strives to provide a no pressure enjoyable car buying experience. 
We understand that you have a busy life.  You understand how important the test drive is to the car buying process.  If we can help by bringing the test drive to you - we will. 
No Obligations.  No Charge.  No Pressure.  Test Drive to You is 100% FREE. 

FAQ - How Test Drive to You Works

1 - Choose the Perfect new or pre-owned vehicle.
2 - Test us When & Where
3 - We Bring the Perfect Car to You
(Some restrictions apply in regards to location and hours of availability, so contact us to learn more.)