The Gresham Rotary Club bestows the honor of the Ethics in Business Award to an organization or individual who have demonstrated ethical business practices in the broadest interpretation: in the workplace, the marketplace, the environment and the community.  Recipients of the award have shown by act and example going beyond expectations to achieve excellence in ethical business practices.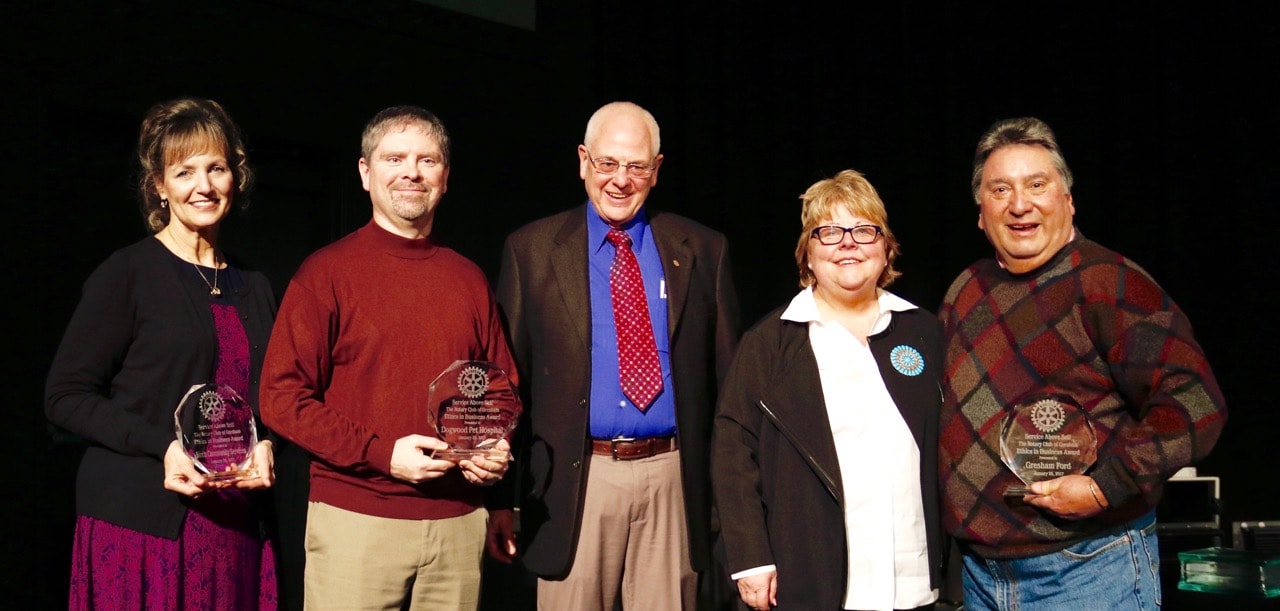 Gresham Ford was one of three businesses recognized for 2017 at the Gresham Area Chamber of Commerce Excellence Awards banquet earlier this month.  
Bess loves to quote Henry Ford, "A business that makes nothing but money is a poor business."  And to drive the point home Bess employs a full time Community Outreach Director, Amy Tipsord and has a very active program to help make the community stronger.  Learn more about the Contribute to the Community program at
LetsMakeADifferenceTogether.com 
Committed to the Gresham Community
We also provide a weekly column in the Gresham Outlook, that is often devoted to local non-profit events.  A sizable portion of our radio advertising campaigns are also donated to assist local causes and events for instance: The
Gresham Arts Festival
,
American Cancer Society Events in East County
,
My Father's House
, Drive 4 UR School and many others.  We embrace our community and recognize we can only achieve strength through unity.