The New 2018 Ford EcoSport is Expected to Arrive February 2018
The highly anticipated Compact SUV has been widely popular in Europe and is now coming to Oregon soon.  You may have seen a pre-production Eco-Sport at the Portland Auto Show last year but you will most likely see the real thing this January and the Car Show and in showrooms the very next month.  The price is competitive with the Kia and other compact SUV's available in the market. 
Learn More about the new 2018 EcoSport and its specifications.  

Free Home Deliver is now offered by Gresham Ford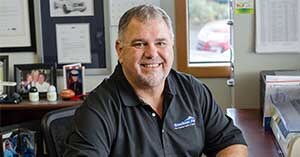 We're all busy and car shopping can take a lot of time but not any longer.  Now all you need to do is pick out a new or used car, truck or SUV and one of our friendly, professional Sales Managers, like Steve will bring it to your home or office - your choice.  Now you can buy, sell or trade from anywhere in Oregon or Washington from the comfort of your home.  Read More. 




 When is the New Ford Ranger Coming to Oregon
It just makes sense for the Ranger to make it's way back to America, especially considering it is sold almost everywhere else except for here. The latest estimates from Ford say that the Ranger will arrive in 2019. Read the latest update on its arrival to Oregon.
Contact Us to be added to Notification List when Ford starts to accept orders. 
Single Rear Wheel vs Dual Rear Wheel.  What's the Advantage?
You need a work truck but aren't sure if you really need to pay extra for the Dual Rear Wheel Truck or if the Single Rear Wheel truck will be enough to get your job done.  We answer you questions and provide the tire specifications you need to consider when choosing a new Ford to haul your precious cargo.  Rear More.  


3 Engines Available in the 2017 Ford Fusion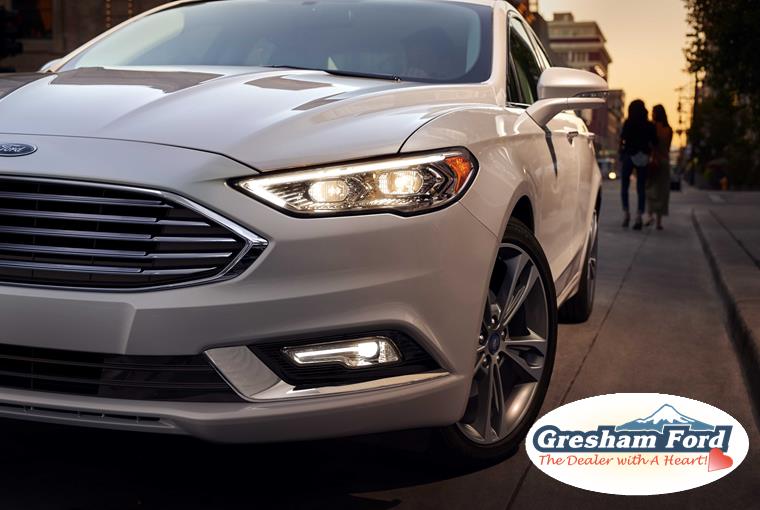 The Ford Fusion has been redesigned 2017 and you will notice the refined lines and updates in technology.  There is a 3 engine lineup with the 1.5L EcoBoost, 2.0L EcoBoost and the 2.5L i-VCT that delivers both power and performance.  
Read more to see the advantages of each and decide which one you want.  
Introducing the all new 2018 Ford EcoSport coming to Gresham Ford Soon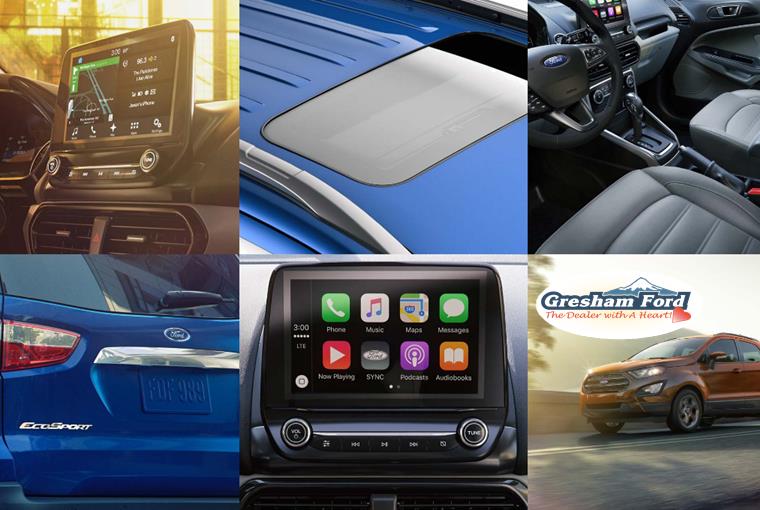 What we know about the new Bronco this New Year
The #Ford #Bronco is a long loved versatile tough SUV that so many of us have a soft spot.  Ford has been teasing it's return for years but it finally happened - it's for real this time!  See the complete details and information provided to Oregon Ford Dealers.
 Five Reasons You Should Buy a new F-150
Here is a down and dirty list of reasons why you should just now and buy that Ford truck you have been eyeing all year. They are guaranteed to work on your wife but we think it will be helpful.  Read More.  
What is Intelligent All Wheel Drive and Do I Need It? 

What is the difference between AWD, 4WD and FWD?  Get the easy clear explanation of what it all means and how it effects your driving. Read More.    
How New Technologies in the F150 are Making Ownership Even Better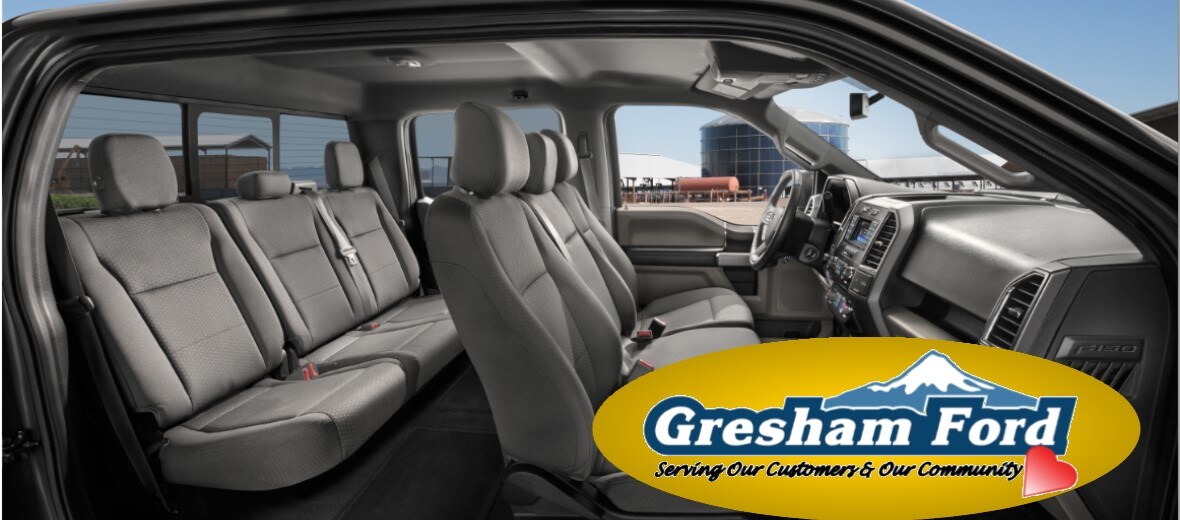 You've mostly likely driven or ridden in a F150; considering that it's the best selling Truck for the last 40 years.  Whether its on the street, off the road, everyone agrees that the F-150 continues to rack up accolades. everywhere it goes.   
Pickup Truck Best Buy - 2017 Kelley Blue Book Best Buy Awards
Best Full-Size Pickup - Car and Driver 2017 10 Best Awards
Best Full-Size Truck - U.S. News 2017 Best Cars for the Money Awards
Best Truck Brand - U.S. News 2017 Best Vehicle Brand Awards
Best Truck of the Year - Autobytel.com 2017 Buyer's Choice Awards
Most Wanted Large Truck - 2017 Edmunds Most Wanted Awards

Do you know the new technology that makes it better? Read More