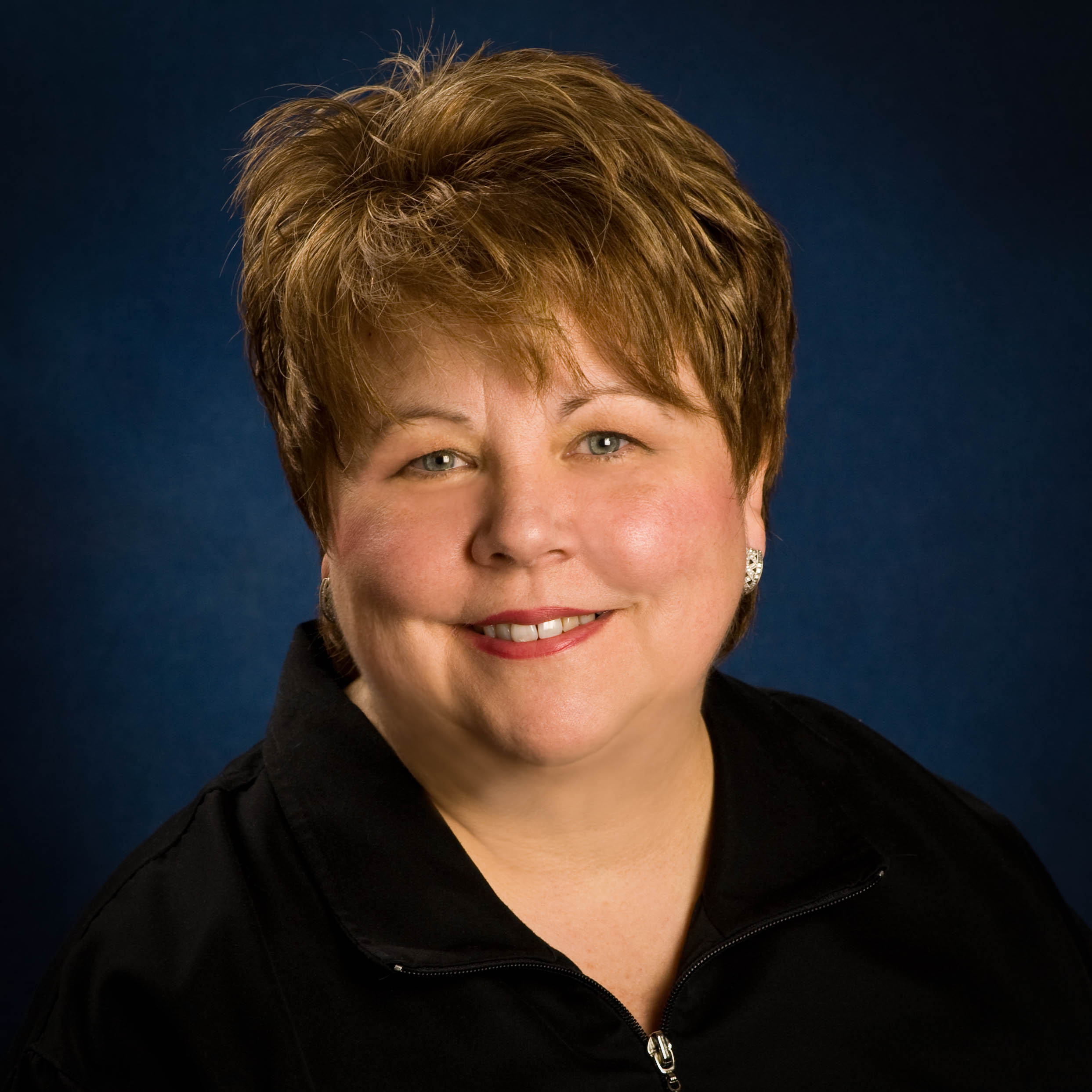 About Gresham Ford
Bess Wills is the General Manager/Co-Owner of Gresham Ford in Gresham, Oregon.  She is responsible for the daily operations of the dealership.  Her career spans 35 years of fiscal and corporate management experience that includes construction, real estate development and auto dealerships. 
When Bess took over the operations at Gresham Ford in 2003, she was amazed at the warmth of the people and the eagerness with which the local community accepted an "outsider" from California. 
Bess fell in love with the people of Gresham and began a crusade to help improve the lives in her new home.  She soon realized the needs of the community were great so she started the "
Contribute to the Community
" program as a catalyst to inspire others to get involved.  She is active with a variety of charitable organizations with a passion to help families that need a hand-up.  She has worked with My Father's House, Snow Cap and Human Solutions to name a few.
The
Contribute to the Community
program has touched and contributed to well over
250 local charities and non-profits. 
The Contribute to the Community Program has a three pronged approach to serving the customers and community of Gresham Ford.
The first  method began with Bess devoting entire weeks of radio and print advertising to champion specific charities she recognized as being particularly effective at meeting basic human needs.  By soliciting contributions in her ads and sharing the second approach, the Gresham Ford tithe.  Upon request, Bess donates 10% of customer service and parts purchases up to $100 per transaction,  to the favorite charity of their choice.  When you purchase a new or used car at Gresham Ford you can also request that $100 be donated on your behalf to your favorite charity.  The two simple approaches have raised more than a million dollars for hundreds of local charities.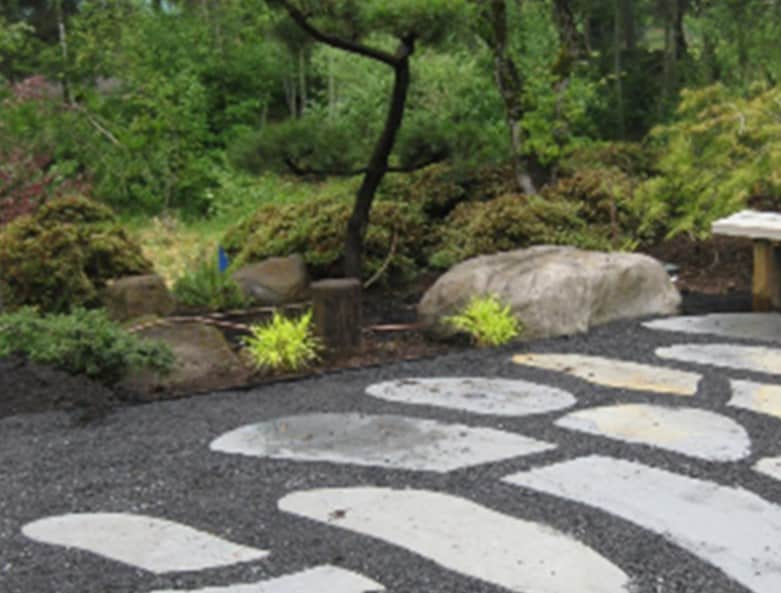 The third prong of the
#ContributeToTheCommunity
program is physical involvement.  The employees of Gresham Ford have banded together and donate a portion of their pay to an employee fund that helps  local individuals and charities.  This arm of the Contribute to the Community program has helped pay for medical expenses for childhood cancer patients and vehicle repairs for struggling families.  In 2015 the Gresham Ford team volunteered money and time to help make the Tsuru Island's Japanese Garden at Gresham Main City Park a reality.  If you haven't has a chance to visit, it is a great place to take the dog for a walk or a picnic lunch.  The goal of the Gresham Ford team is to make Gresham a better place. 
Annually, Gresham Ford contributes around 3,000 man-hours helping people across the community.  In addition Bess writes a weekly column in the Gresham Outlook to further highlight ways everyone can get involved and help make
#GreshamStrong
.  Bess also acts as a moderator on a community focused cable shoe called Gresham Strong that showcases local community efforts and betterment opportunities.  Bess continues to utilize new and innovative ways to spur the community into getting involved.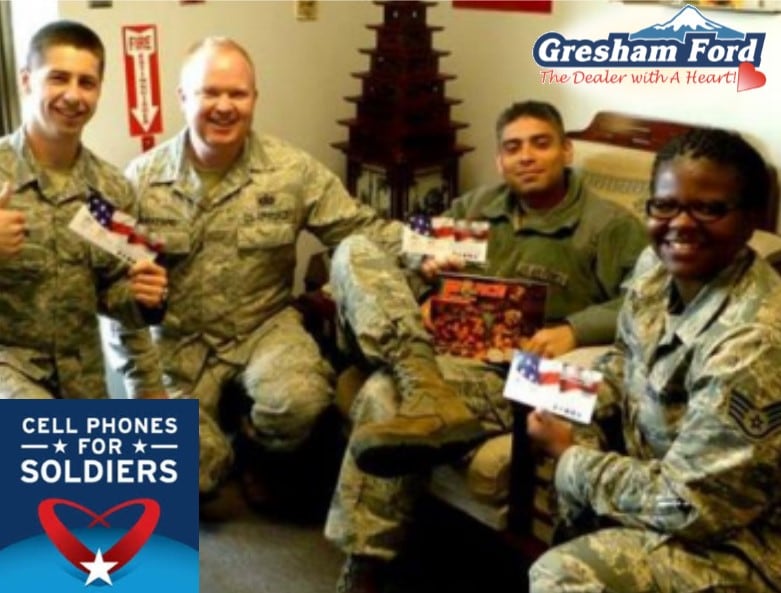 Every week Gresham Ford is actively involved in events such as collecting phones for Cell Phones for Soldiers.  The phones are recycled and proceeds purchase calling cards for deployed soldiers across the world.  Donations are accepted year round to the Gresham Ford receptionist.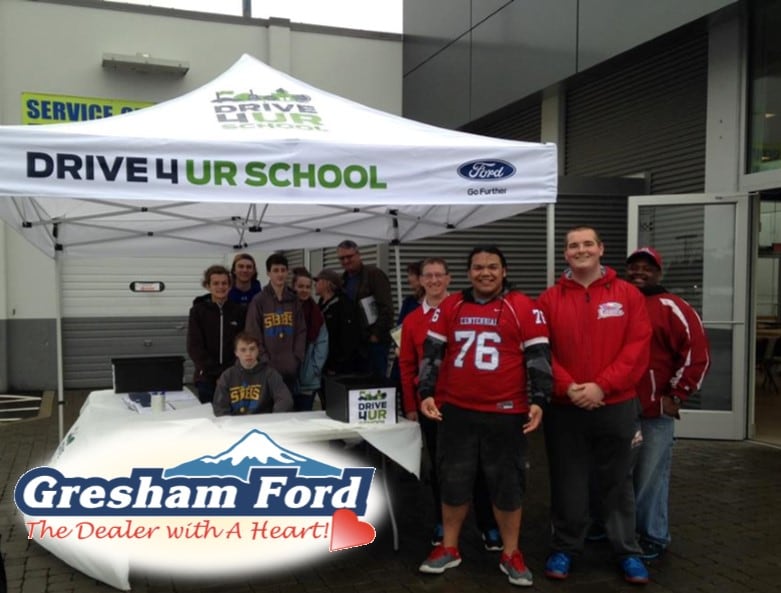 At least twice annually, Gresham Ford holds
Drive 4 UR School
fundraisers that allow students to raise up to $6,000 for their school.  Ford Motor Company donates $20 for each test drive during the event, providing everyone an opportunity to check out new Ford vehicles and help a great cause, our children.  To reserve a spot for your school contact the Gresham Ford Event Manager,
Amy Tipsord
.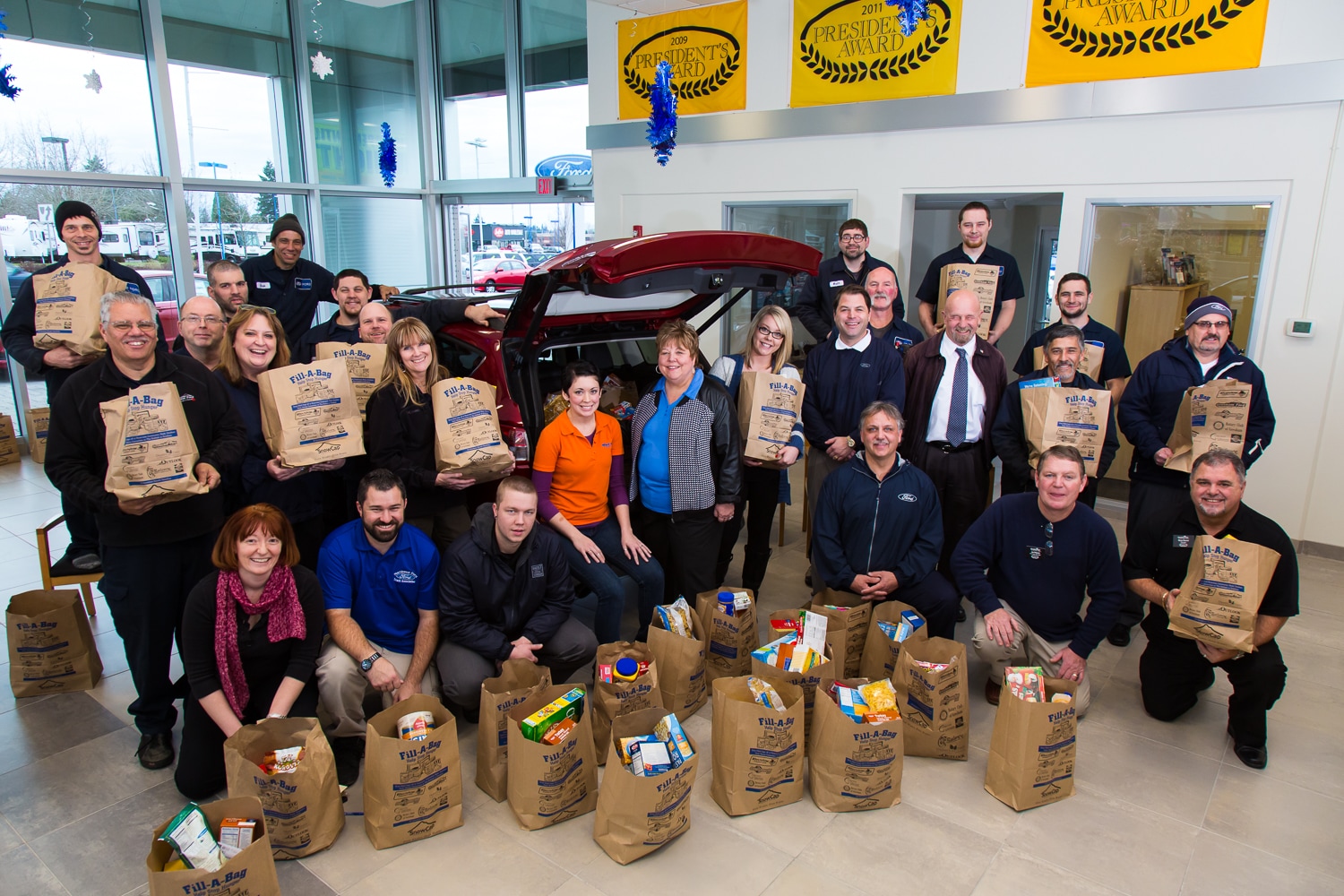 Another event that the Gresham Ford team looks forward to every year is the annual SnowCap Charities Fill-A-Bag Holiday Food Drive.  Nearly 10,000 people are served by SnowCap each month without any government funding.  For the last six years local business and volunteers have banded together to
#FillABag
with non-perishable goods and bring them to one of the collection sites like Gresham Ford.  Donating money is also very helpful.  "Every nickel we raise helps somebody in our community," Wills said. 
"Two dollars and fifty cents will buy 50 pounds of food.  The average food box contains 50 pounds of food and will feed a family of four for a week.  Where else would you make a donation that impacts a family of four for a week?"

Above is a great photo from the Gresham Outlook that captured the kickoff event also known as the Fold A Bag party, where volunteered fold thousands of grocery bags for insertion into the Gresham Outlook and other local publications like Persimmon Living.  Last year the Fill-A-Bag food drive yielded 500,000 pounds of food thanks to a fantastically supportive community. 
We also proudly support local community efforts like the
Metro East Community Hotline
talk show that addresses Gresham Area issues and showcasing a sundry of local charities.  But not everything we do is so serious.  One of our favorite times is spring and summer because we get to support the fine gentlemen of the
Gresham Grey Wolves
.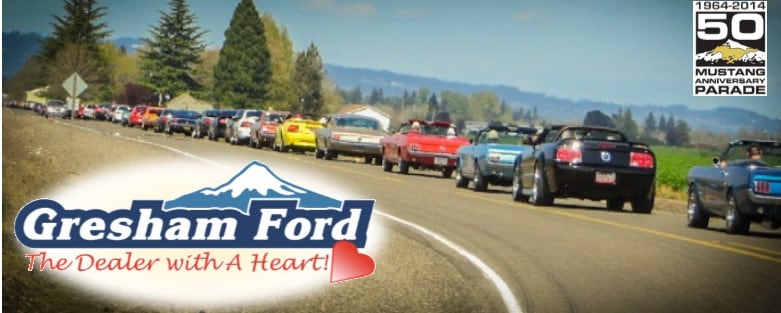 Gresham Ford also gets invited to participate in some pretty cool stuff like this successful Guinness World Record attempt, making it new record holder for the Most Fords in a Parade (829) and the Most Mustangs in a Parade (766) in celebration of the 50th anniversary of the Ford Mustang.     

Bess sits on the board or assists a number of charitable organizations including:
The Gresham Barlow Education Foundation - Tutoring and supplies for the needy
East Diversified Services - Job training and social services for people with developmental handicaps.
My Father's House - Community Shelter for Homeless Families
SnowCap Community Charities - Food and housing assistance for the newly impoverished.

Breast Friends - Support for those struggling with Breast Cancer
Adventist Medical Foundation
Open Arms International - Medical and Humanitarian Assistance
Rotary Club of Gresham
Soroptimist International of Gresham
Gresham Breakfast Lions Club
Portland Columbia Symphony
Salvation Army
Veterans Stand Down - East County
Greater Gresham Area Prevention Partnership
Fight with Elegance Against Breast Cancer
Building a Better America Council
Gresham Ford and Bess are actively involved in the following organizations:
Gresham Area Chamber of Commerce
Try Local First

North Clackamas Chamber of Commerce
West Columbia Gorge Chamber of Commerce
East Portland Chamber of Commerce
Portland Hispanic Chamber of Commerce
Historic Downtown Gresham Business Association
Rockwood Business Coalition
Mt Hood Community College ASSET Program

Oregon Automobile Dealers Association
National Auto Dealers Association
National Minority Dealers Association
Ford Minority Dealers Association
National Federation of Independent Business
Ford Motor Company Presidents Award Winner
This award - which was created in 1998 - recognizes dealers for excellence in providing outstanding customer service and satisfaction.  Eligibility is determined via customer survey responses regarding their sales and service satisfaction.  Gresham Ford has earned the award 3 times.  Only two are given for the entire state of Oregon. 

Employee Excellence Award Winners
This is the highest honor from Ford Motor Company in recognition to the front-line staff.  Recipients of this award represent the best of the best from across the nation in the Ford and Lincoln Dealer Network and have scored the highest in the area of Sales, Customer Satisfaction and Training.  This year Mike Amato-Parts Manager, Cher Marlowe-Service Manager, Ryan Johnson-Service Advisor, Van Austin-Sales Professional, Sam Rich-Sales Professional and Greg Latoza-Finance Manager are all being recognized for their outstanding customer service.
To learn more about the Contribute to the Community Program or how you can get involved visit the Gresham Ford Community blog.

We are excited to get 2017 started off right with a sponsorship of the Gresham Grey Wolves.  Read more about our local Baseball team and how to get savings on tickets for the 2017 season starting June 1st.  >>>Read More.

Gresham Ford wants to be your dealership of choice! 

Outstanding Reputation
If you are researching Ford Dealers in Oregon, you are encouraged to visit the Gresham Ford Online Reviews.  Reputation.com estimates that the average Auto Dealer has a "reputation score" of 408.  Gresham Ford currently sits at 743, well above the majority of dealers in the Portland Metro area. 

2017 Gresham Outlook Readers Choice Award Recipients 
Every year Gresham Outlook Readers are asked to submit their favorite choices to everything from Best Dining Experience to Best Massage Therapist. We have been blessed again this year with an overwhelming show of support by our loyal customers.  The categories that we won include:
Best Automotive Detail
Best Automotive Repair Shop
Best Place to Purchase a Car
Best Place to Purchase a Truck
Best Place to Purchase a Used Vehicle
Best Mechanic - Andy Brown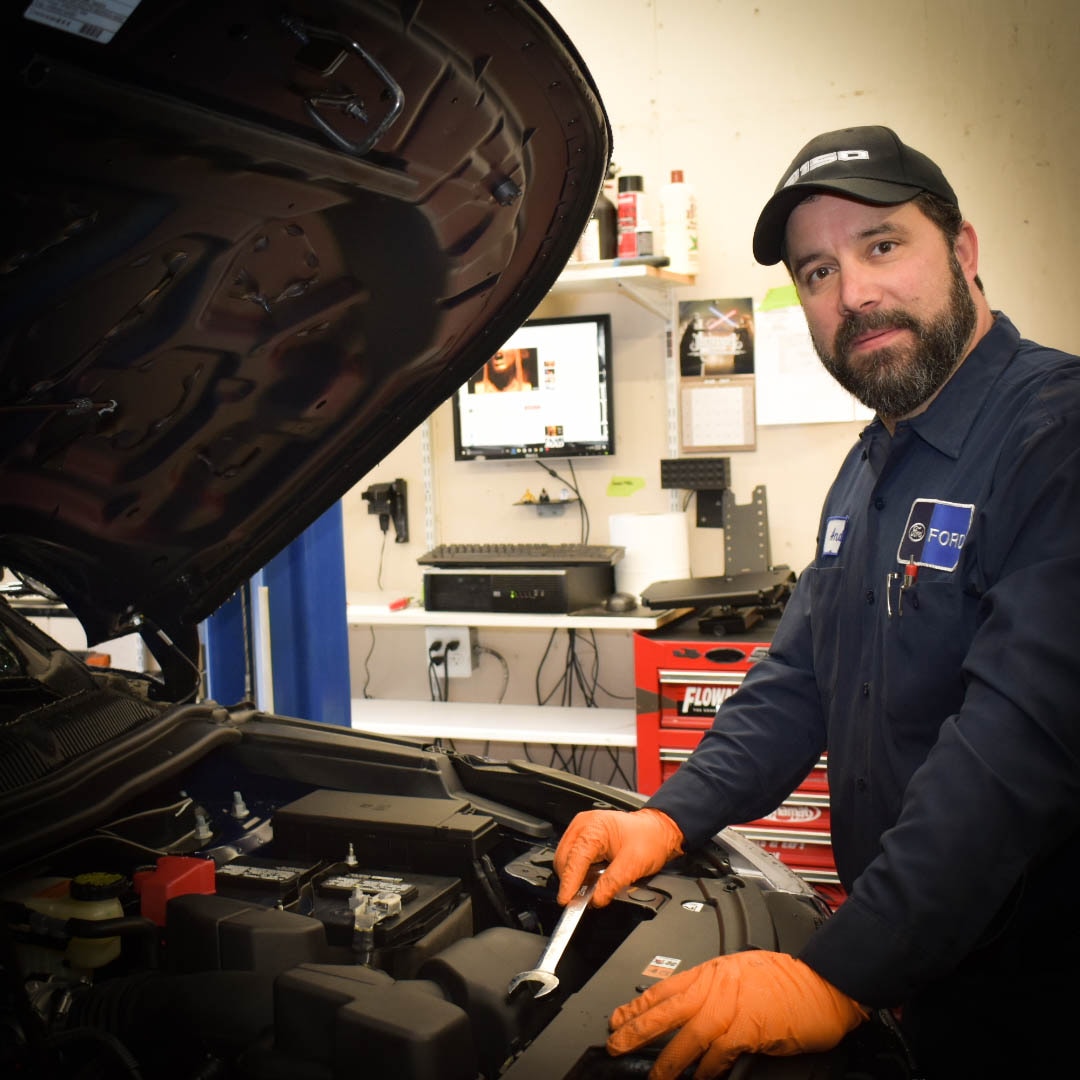 Best Sales & Leasing Professional - Sam Rich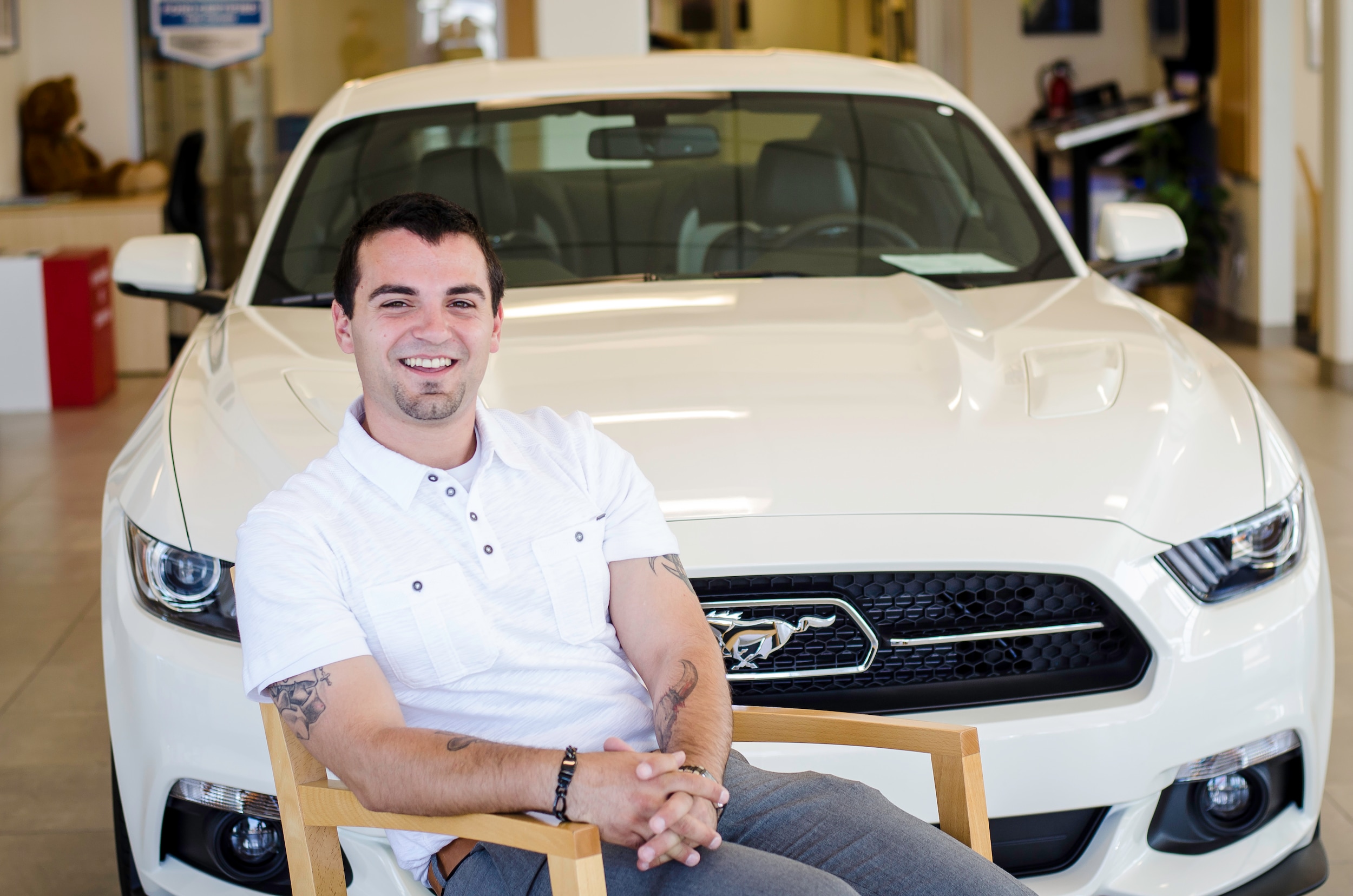 Thank you to everyone who voted and continues their support.  We are grateful and will continue to strive to impress you often with our dedication to providing the customer service you deserve.  Thank you.